Ben Roethlisberger Calls it a Career
Artifacts
Published on : 2/10/2022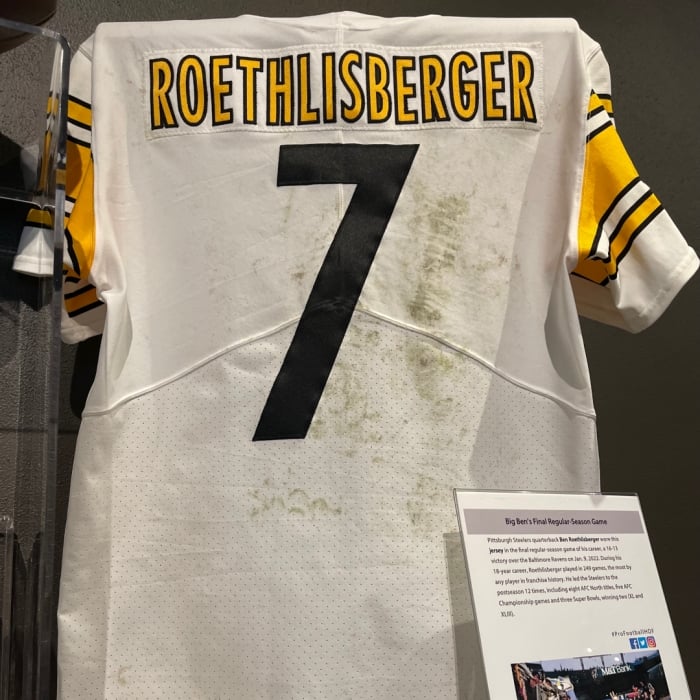 The 2021 season was Ben Roethlisberger's final one of his career. He started in 16 games while throwing for 3,740 yards and 22 touchdowns and led the Pittsburgh Steelers to a playoff berth. He moved into fifth all-time in career passing yards (64,088) trailing only Tom Brady, Drew Brees and Hall of Famers Peyton Manning and Brett Favre.
Roethlisberger's jersey from Week 18 when he played in his final regular-season game is now on display in the
Pro Football Today Gallery
.
During the game on Jan. 9, the Pittsburgh Steelers defeated the Baltimore Ravens in overtime (16-13) to clinch their playoff spot. Roethlisberger threw for 244 yards and one touchdown.