The Pro Football Hall of Fame offers award-winning video conferencing programs. The use of video conferencing technology allows students from across the globe to connect with the Hall of Fame to learn more about pro football's rich history. Like the Pro Football Hall of Fame's field trips, these programs are aligned with common core/national standards of education. The Hall of Fame's video conferencing program has received international recognition as a Pinnacle Award winner through the Center for Interactive Learning and Collaboration (CILC) and an honorable mention honors winner from Berrien Regional Education Service Agency (RESA).

Related: Local schools receive donation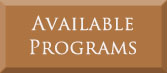 For more information, please contact our Educational Programs Staff at 330-456-8207 or email [email protected].