Best Action Shots of 2015
General
Published on : 4/26/2016
Dave Boss Award of Excellence, 2015 (Photo of the Year)
Action Winner – Carlos M. Saavedra – Sports Illustrated
First Place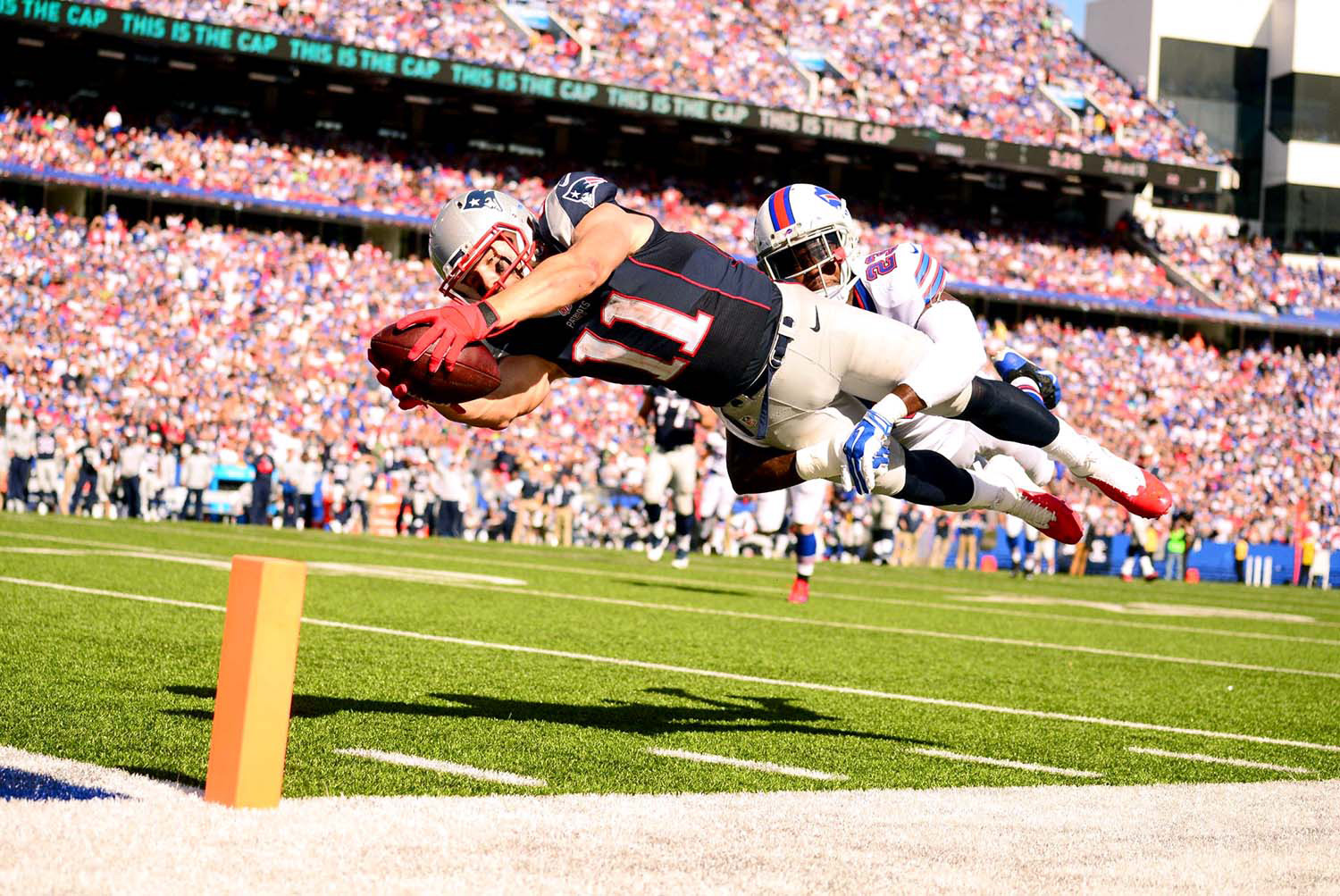 Carlos M. Saavedra – Sports Illustrated, "Great Catch," New England Patriots at Buffalo Bills, Sept. 20, 2015
Second Place
Ezra Shaw, Getty Images, "Flying Gronk," New England Patriots at Denver Broncos, Jan. 24, 2016, AFC Championship.
Third Place
Jeff Haynes, Image for Panini America/AP Photo, "Eagles Fly...Lions Score," Philadelphia Eagles at Detroit Lions, Nov. 26, 2015.
Hon. Mention
Chuck Burton, AP Photo, "Texans Panthers Football," Houston Texans at Carolina Panthers, Sept. 20, 2015.
Hon. Mention
Mike Carlson, Tampa Bay Buccaneers, "Dodging Panthers," Carolina Panthers at Tampa Bay Buccaneers, Oct. 4, 2015.
Hon. Mention
David Eulitt, The Kansas City Star, "Floating for the Score," Cleveland Browns at Kansas City Chiefs, Dec. 27, 2015.
Hon. Mention
Tom Fox, Dallas Morning News, "Packer Sack," Dallas Cowboys at Green Bay Packers, Dec. 13, 2015.
Hon. Mention
Mark J. Rebilas, USA TODAY Sports, no title, Carolina Panthers vs. Denver Broncos, Feb. 7, 2016, Super Bowl 50.