Seniors Chuck Howley, Joe Klecko, Ken Riley selected as finalists for Pro Football Hall of Fame Class of 2023
Pro Football Hall of Fame's full 49-person Selection Committee to consider these 3 Seniors at meeting early next year
CANTON, OHIO –
Chuck Howley, Joe Klecko
and
Ken Riley
have moved to the final step in the selection process for the Pro Football Hall of Fame's Class of 2023.
A meeting of the Hall of Fame's Seniors Committee concluded Tuesday afternoon with Howley, Klecko and Riley emerging from the group of 12 Seniors remaining under consideration as Finalists for next year's class of enshrinees. That list at one point numbered 127 former players whose careers ended no later than the 1997 season.
The Hall of Fame's full Selection Committee will consider Howley, Klecko and Riley for election – along with 15 Modern-Era Players and a Coach/Contributor – when it meets to choose the entire Class of 2023 in January. Each of the Seniors Finalists would be elected to the Hall if he receives at least 80% approval in the up-or-down balloting.
"I'd like to thank the Seniors Committee for the extensive research each member put into preparing for the selection meeting. The Selectors talked about 12 individuals – several never discussed in a forum like this before – and every candidate's resumé was presented in great detail," said
Jim Porter,
president of the Hall. "Expanding the conversation with additional Selectors participating in the process produced three worthy Finalists now on the doorstep of election to the Pro Football Hall of Fame."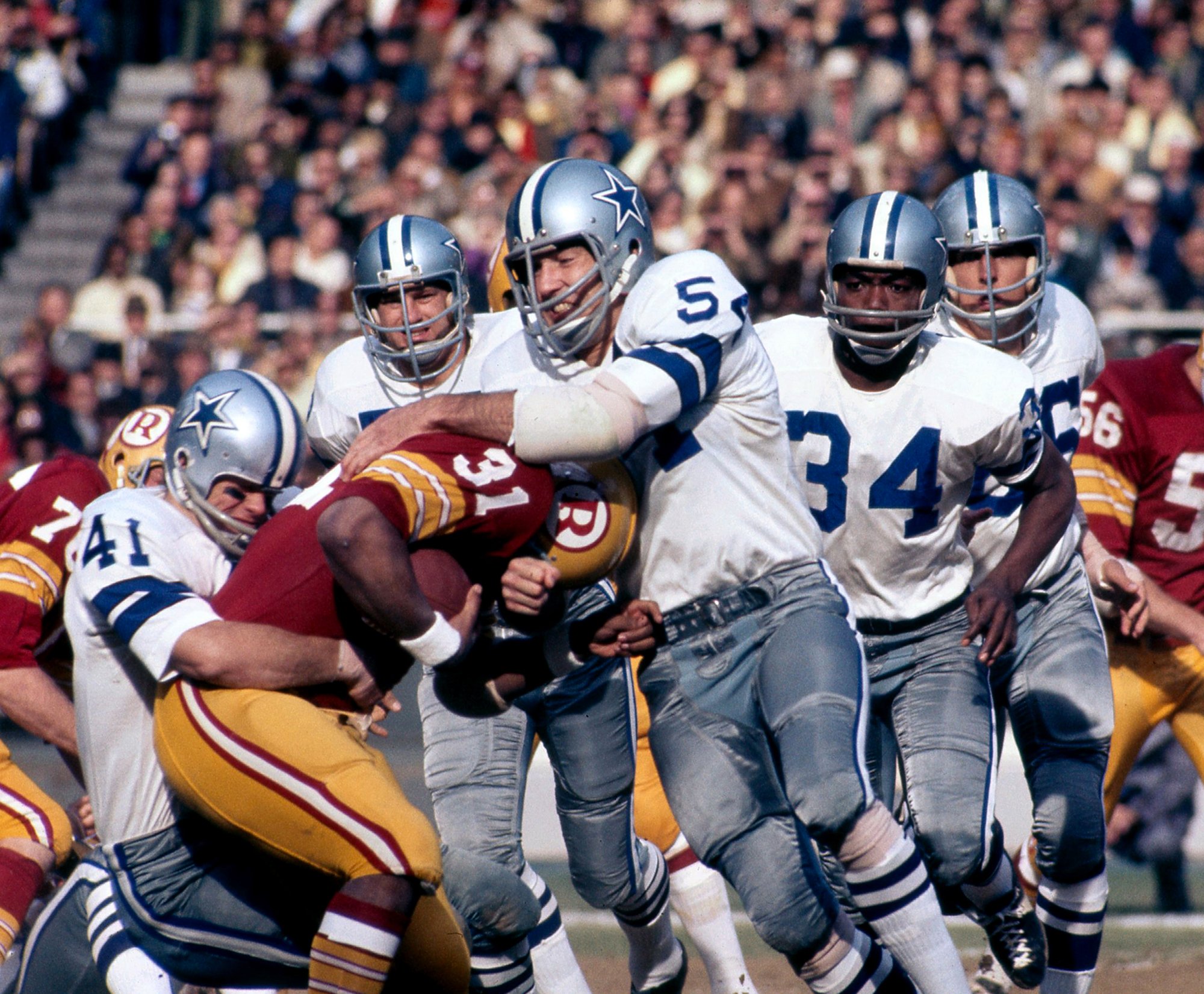 Several of the 12 remaining candidates for the Class of 2023 discussed Tuesday have been eligible for the Hall of Fame for more than 40 years, including Howley, who first played in the National Football League in 1958. His son Scott called the news "fantastic" for his dad.
Howley played outside linebacker for the Chicago Bears (1958-59) and the Dallas Cowboys (1961-1973). He holds the distinction as the only person named Most Valuable Player of a Super Bowl from the losing team, winning the award following the Cowboys' 16-13 loss to the Baltimore Colts in Super Bowl V. In that game, Howley intercepted two passes. He also intercepted a pass and recovered a fumble in Super Bowl VI as the Cowboys defeated the Miami Dolphins 24-3.
In his 15-season career, Howley intercepted 25 passes and recovered 18 fumbles in 180 regular-season games. He was named first-team All-Pro five times and selected to six Pro Bowls.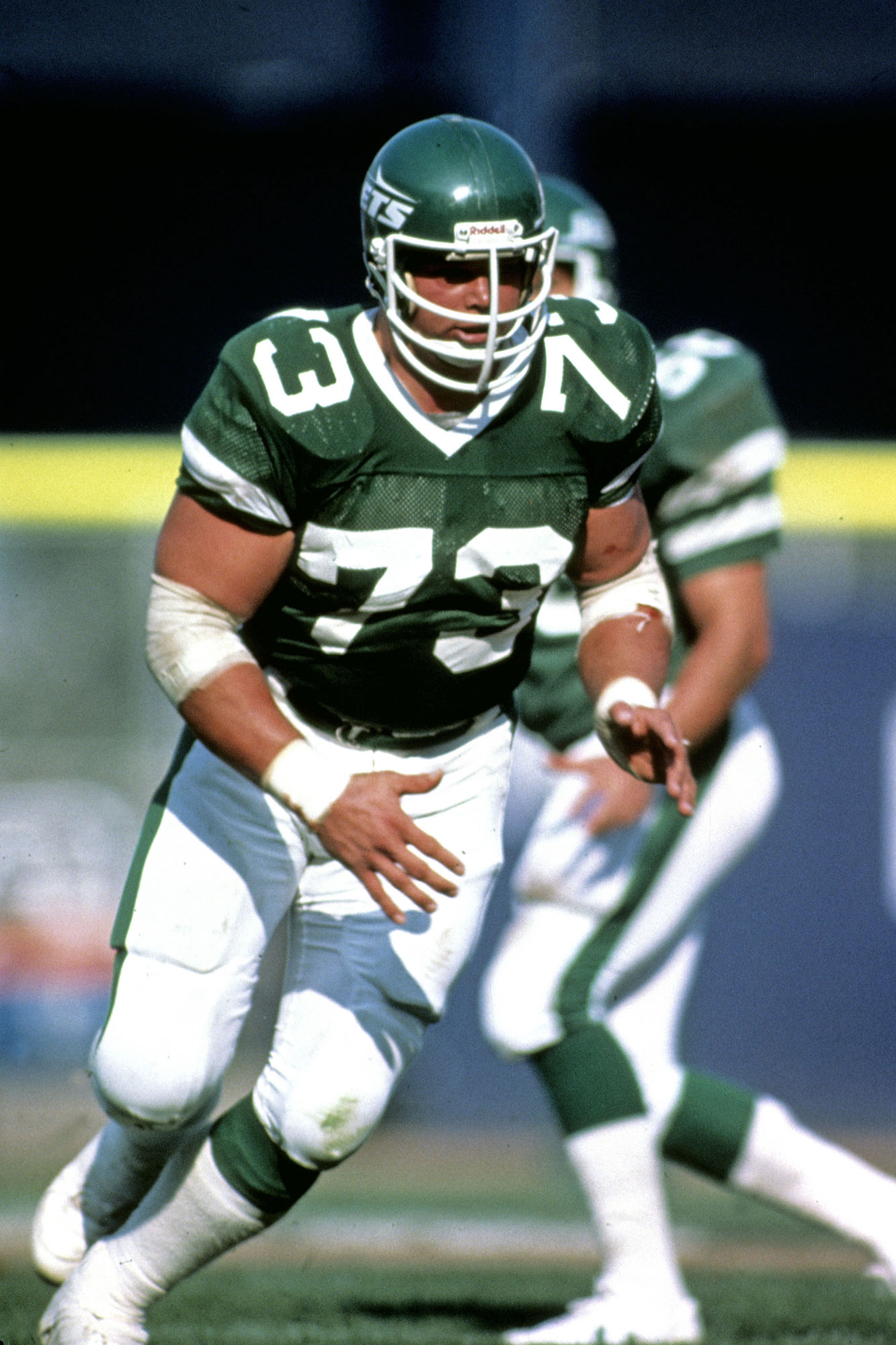 Klecko played every position – defensive end, defensive tackle and nose guard – across the defensive line for the New York Jets (1977-1987) and Indianapolis Colts (1988) and was selected to at least one Pro Bowl at each spot. He was a member of the "New York Sack Exchange" teams, making four Pro Bowls overall and earning two first-team All-Pro honors – once at defensive end and once at nose guard – in his 12-year NFL career. In one of those All-Pro seasons, 1981, Klecko (at defensive end) recorded 20.5 sacks and finished second in the AP's Defensive Player of the Year voting. He totaled 78 sacks in his career.
"You made my day; that's for sure," Klecko, now age 68 and eligible for 30 years, said in a congratulatory phone call from Porter. "I've had too many of them 'no' phone calls, and to get this one with a 'yes' is just absolutely exciting. … It's a great time in the Klecko house."
Riley played his entire 15-year career (1969-1983) at cornerback for the Cincinnati Bengals. A quarterback in college, he adapted to his new position as a pro remarkably quickly, intercepting four passes as a rookie.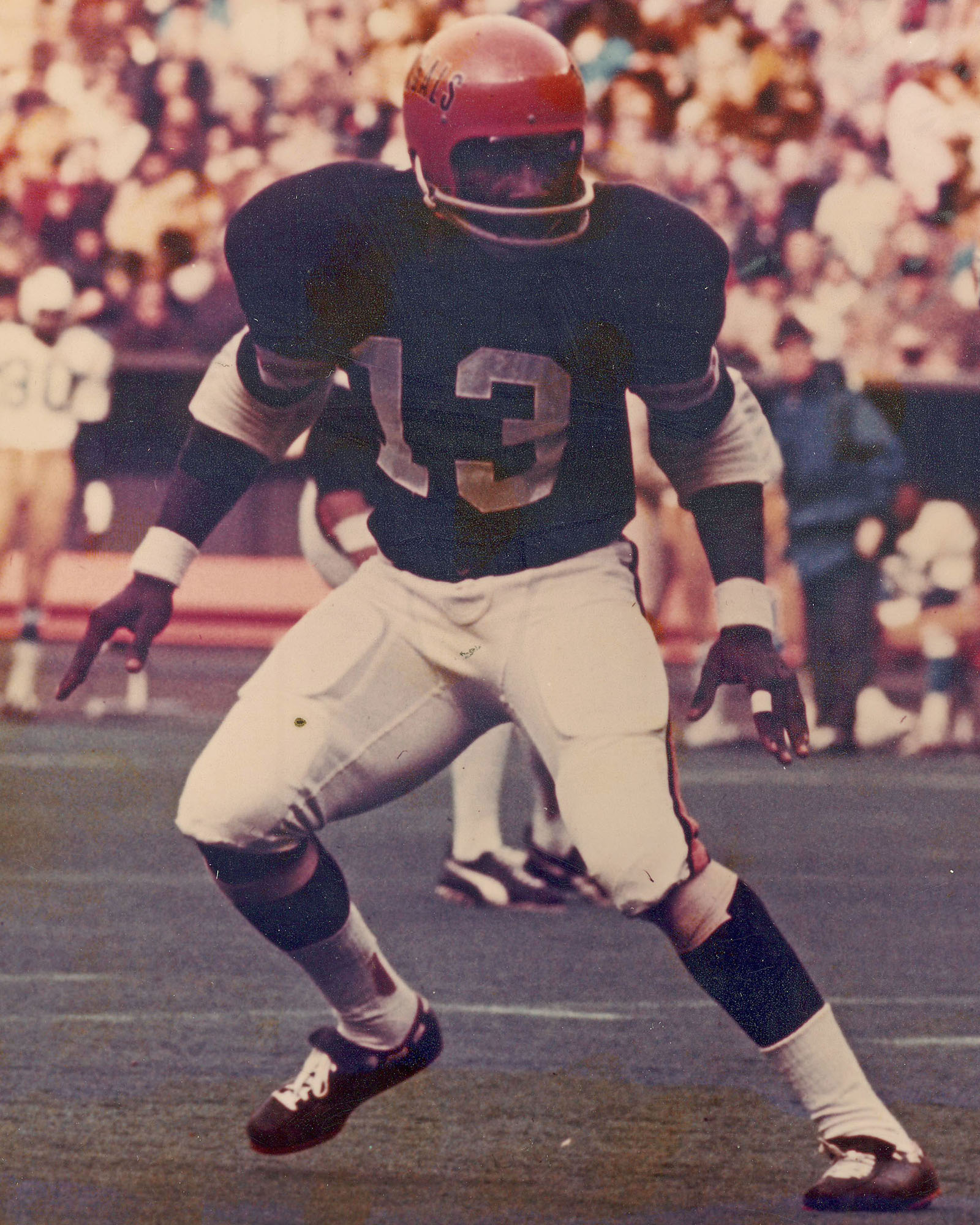 He would record at least one interception each season, finishing with 65 for his career – still the fifth-highest (tied) total in NFL history and ranked second to "Night Train" Lane's 68 for defensive backs who played exclusively at corner. Known for both his cover skills and ability to support run defenses, he played 207 games and remained productive in his final season: eight interceptions, two that he returned for touchdowns, and a spot on the AP All-Pro first team.
Riley passed away at age 72 in 2020. His son, Ken Riley II, responded to the news of his father advancing in the process with great joy.
"Oh, wow! Really? That is awesome," he said to Porter. "I told (my father), 'One day, you're going to do it.'"
The other nine players the Seniors Committee discussed at its meeting were
Ken Anderson, Maxie Baughan, Randy Gradishar, Cecil Isbell, Bob Kuechenberg, Eddie Meador, Tommy Nobis, Sterling Sharpe
and
Everson Walls
.
Gradishar, Kuechenberg and Sharpe advanced through an initial cutdown vote from 12 candidates to six shortly before the final vote was taken. The firm EY administered the voting process.
Earlier this year, the Hall's Board of Trustees approved a change in its bylaws governing the selection process, enlarging the number of Finalists in the Seniors category to three for the Hall of Fame's classes of 2023, 2024 and 2025. With that change, those classes could be as large as nine enshrinees each: up to five Modern-Era Players, up to three Seniors and one Coach/Contributor.
The Coach/Contributor Committee will meet next week to determine its Finalist for election to the Class of 2023. The 12 candidates in that field are:
Roone Arledge, Don Coryell, Mike Holmgren, Frank "Bucko" Kilroy, Robert Kraft, Art Modell, Buddy Parker, Dan Reeves, Art Rooney Jr., Mike Shanahan, Clark Shaughnessy
and
John Wooten
.