Best of Yesterday and Today
General
Published on : 5/29/2004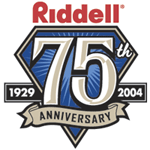 Hall of Famers Mel Renfro and Lee Roy Selmon along with current Tampa Bay Buccaneers' defensive tackle Anthony McFarland were on hand as the 2004 Best of Yesterday and Today autograph series wrapped up on Saturday.
Renfro signed hundreds of items for fans on hand for the Best of Yesterday and Today finale on May 29.
The three football personalities greeted hundreds of visitors who ventured to the Hall. McFarland, Renfro, and Selmon signed autographs for three hours from 11:00 a.m. to 2:00 p.m. in Hall's NFL Films Theater.
Sponsored by Riddell, Inc., the official helmet of the National Football League, the three-hour autograph sessions which took place on four Saturdays in May were offered at no additional charge to Hall of Fame visitors. Each visitor attending the sessions also received a souvenir Best of Yesterday and Today booklet.

McFarland was drafted in the first round in 1999 by the Buccaneers. He became the starting nose tackle for Tampa Bay in his second season. The following year, he totaled 59 tackles, 3.5 sacks, and two passes defensed in 14 starts. Two major injuries limited his playing time in 2002. But, he rebounded last season and has become a dominant force on the Bucs' defensive front line.
Selmon (left) and McFarland posed next to the Bucs exhibit in the Enshrinee Mementos Room.
Renfro starred for 14 seasons for the Dallas Cowboys (1964-1977) and earned a Pro Bowl berth his first 10 seasons in the NFL. A member of the Hall of Fame's Class of 1996, he intercepted 52 passes in his career which he returned for 626 yards.
Selmon was the first ever draft pick by the Tampa Bay Buccaneers and after an illustrious career with the Bucs, he became the first member of the franchise to be inducted into the Hall of Fame (1995). A three-time All-NFL pick, Selmon was named the NFL Defensive Lineman of the Year in 1979.
The
Best of Yesterday and Tod
ay series has taken place during the month of May for the past nine years. In addition to McFarland, Renfro and Selmon, the
2004 Best of Yesterday and Today
series has included appearances by Hall of Famers Lem Barney, Elvin Bethea, Joe DeLamielleure, Billy Shaw, and Jack Youngblood; and current NFL players Mike Doss (Colts), Jeff Garcia (Browns), and Kenny Peterson (Packers).
2004 Best of Yesterday Lineup
May 1 - Lem Barney and Jack Youngblood
May 8 - Elvin Bethea, Mike Doss, and Kenny Peterson
May 22 - Joe DeLamielleure, Jeff Garcia, and Billy Shaw
May 29 - Anthony McFarland, Mel Renfro, and Lee Roy Selmon